Federation of Health Professionals conducted their 6th strike and protesting campaign in all the teaching hospitals, provincial hospitals and health care institutions, MOHs and in all the health units in Northern province, Sri lanka on the 30th December due to unresponsiveness of the government for the health professionals demands. Sixteen (16) health professionals' trade unions participated in the campaign as the Federation of Health Professionals. The parade started in front of the Teaching Hospital, Jaffna and they conducted a meeting at the Jaffna bus stand. All the leaders of 16 health trade unions participated in the campaign. 
Mr. Saman Rathnapriya, co-convener of the Federation of Health Professionals and the president of the Government Nursing Officers' Association said, since 9th of November they are conducting various campaigns to request their demands. But, the government is following a deaf policy. If they follow this policy continuously   Federation of Health Professionals will expand these actions to a continuous strike in January 2022.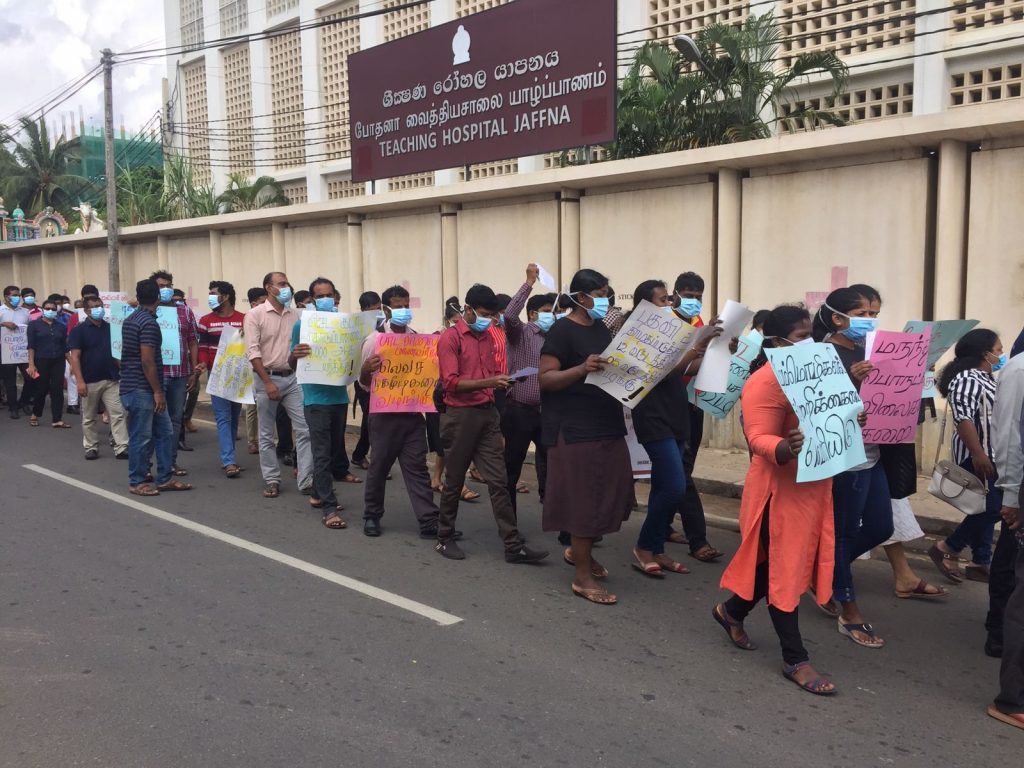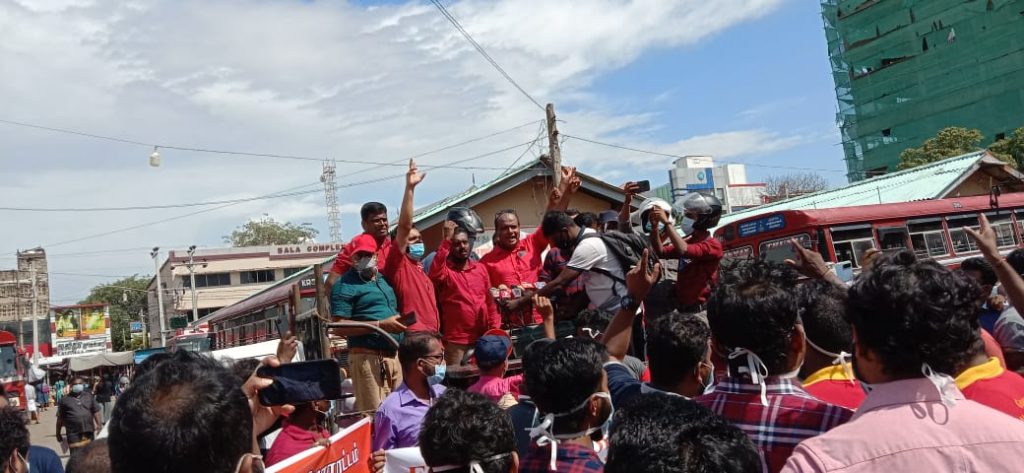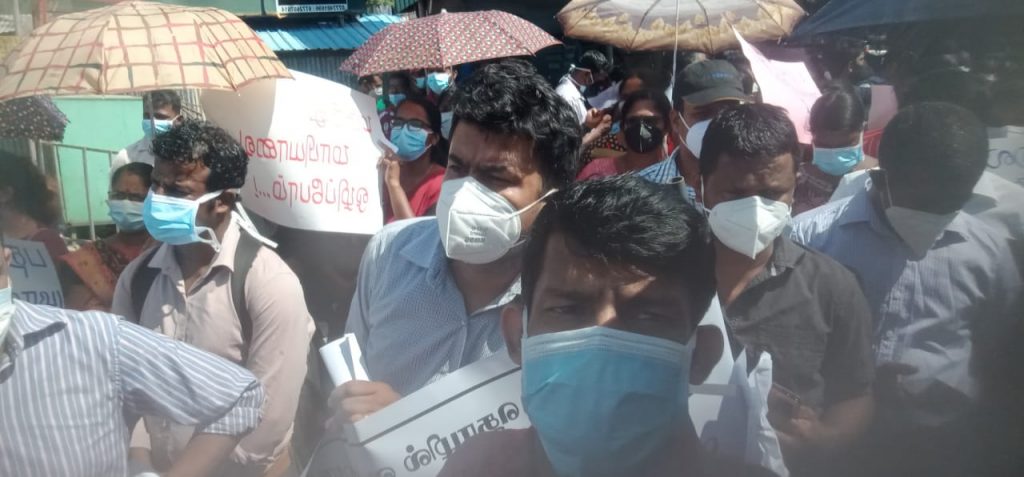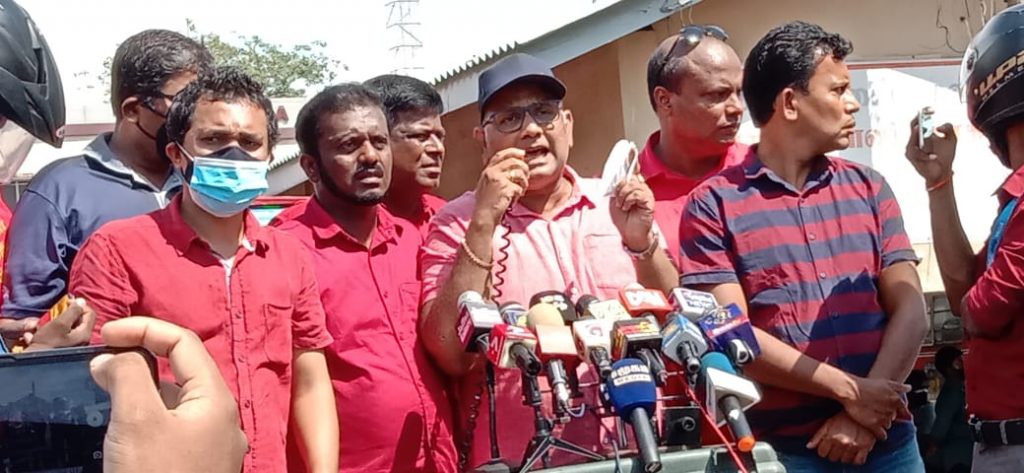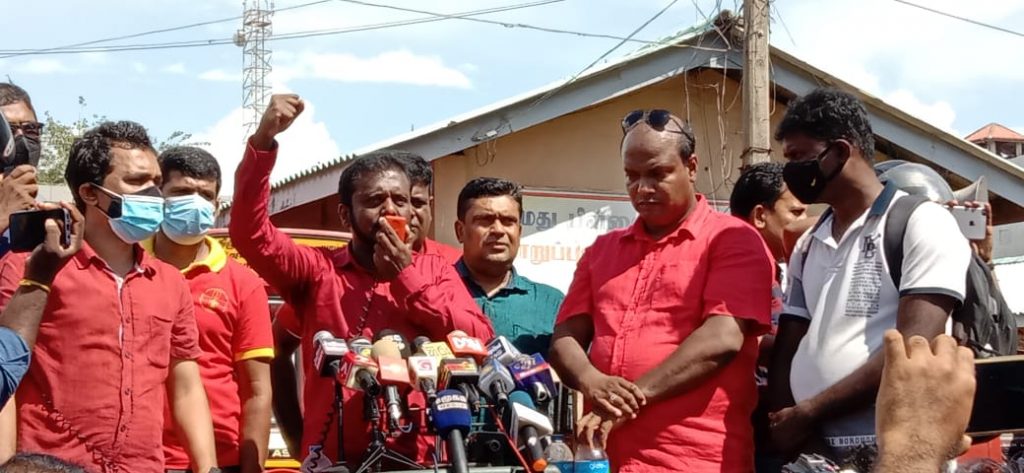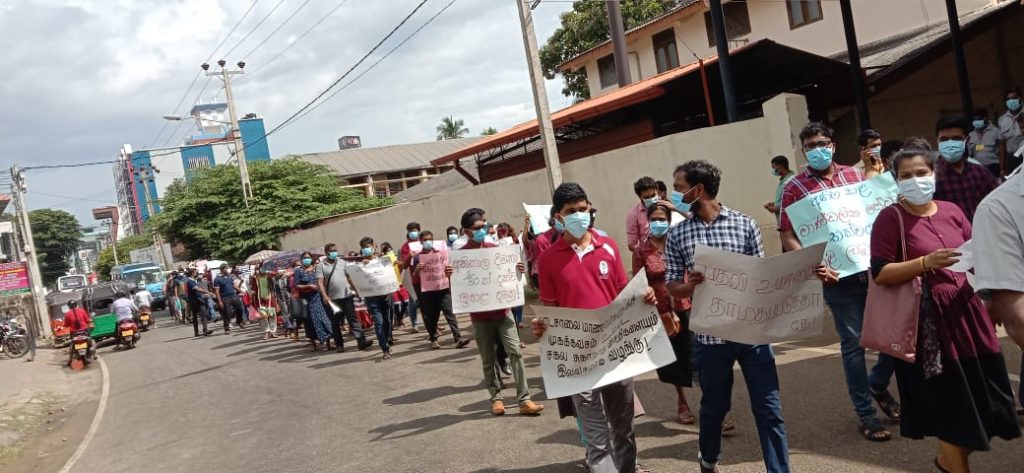 The post Federation of Health Professionals continues strike and protest against government's unresponsiveness for demands appeared first on LNW.